Art Tricot, the ancient art of Caprese knitwear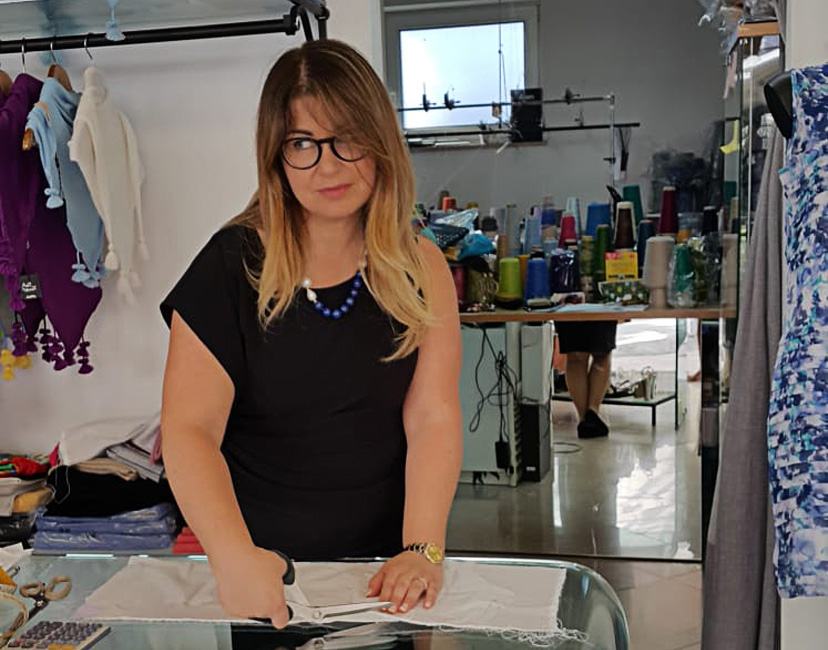 Art Tricot, the ancient art of Caprese knitwear

It was the 90s when Rita, daughter of an island artisan knitter, decided as a hobby to follow in her mother's footsteps and approached the art of Capri knitwear. After studying modeling and styling, she had the opportunity to get in touch with the Italian stylist Amina Rubinacci who asked her to collaborate with the company. It was during this experience that lasted about 6 years that Rita began to work noble, precious and Italian yarns following the trends of the moment in terms of colors and raw materials.
In the early 2000s Rita, now an expert embroiderer and knitter, decided to open her Capri knitwear workshop in the center of Anacapri named Art Tricot. A boutique- laboratory with attached machinery to allow its customers to choose from the countless yarns, colors and create customized garments by hand and to order.
Over the years, Rita has been able to earn the esteem and admiration of customers and VIPs from all over the world by creating not only the classic stola caprese decorated with various types of pom poms and fringes, but also garments for babies and men's sweaters. The added value of its garments undoubtedly lies in the choice of yarns; never any yarn but only natural yarns such as 100% silk, 100% cashmere 100% wool.
The classic Capri stoles are undoubtedly one of his most requested items. Each requires a long process and in particular the fringes that finish it are made by hand individually.
Today there are few companies left on the island that make these accessories and Rita carries on this ancient art with passion and great attention to the smallest details.