Valentine's Day 2022, Made in Capri gift ideas for him and her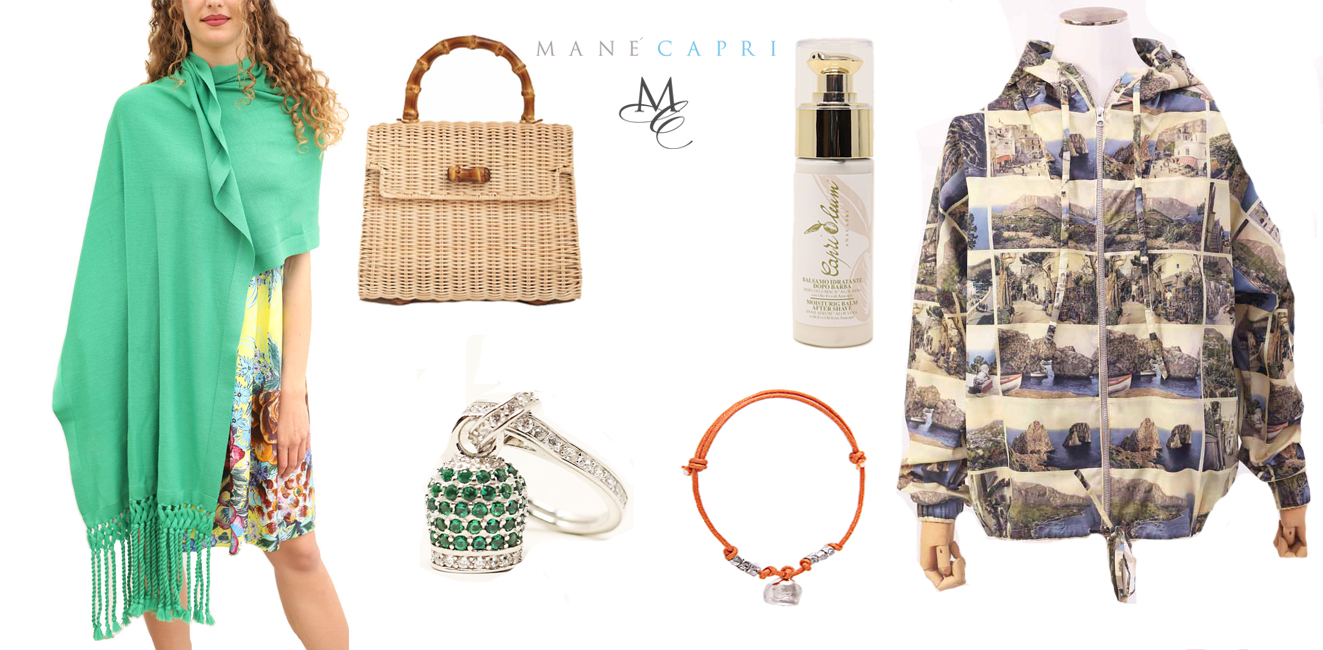 Valentine's Day 2022, Made in Capri gift ideas for him and her

Here we are, in a few days it will be the party of lovers and if you are wondering what to give to your sweetheart you are in the right place because the answer is here. We offer you a series of exclusive and original gifts ideas; receiving them will certainly be a surprise because they are items that cannot be found anywhere else except on the Island of Capri (and in our online shop of course!)

Valentine's Day gifts for him:
For the sporty man: The windproof jacket with antique Capri postcards print: a tailored garment, finished to perfection in the mini details but above all unique. To wear during the day on informal occasions and comfortable as a windproof for the scooter. A little luxury for everyday life
For the man who wears jewelry: The unisex bracelet with Capri Bell: If you are on this page, you may know the legend of the San Michele Bell and its meaning. Therefore, a gift idea of ​​profound value could be just this. Available in various colors with 925 silver pendant, it will be shipped in a gift box with a small parchment with Legend.
For the vain man: A vegan beauty product of your choice based on EVO oil from Anacapri: Like the aftershave, fresh and moisturizing or the face cream with snail slime and extra virgin olive oil that moisturizes the skin, illuminating it and attenuates the first signs of aging.

Valentine's Day gifts for her:

For the fashion victim: Every self-respecting fashion woman is a lover of bags! So why not surprise her with a handcrafted and luxury bag? Without a doubt we offer you this model in hand-woven wicker lined in pure silk with natural bamboo handle. A real must have, elegant and refined. Available in various colors you can choose your favorite here.

For the jewelry lover: The ring with Capri bell in silver and zircons or in gold and diamonds. Regardless of the choice, the item will be shipped in a delightful gift box created specifically for Valentine's Day with the Legend of San Michele's Bell. A small charm with a great meaning that will leave your other half speechless.

For the woman who loves practicality: A warm and versatile pure wool stole handmade and made to order! It is a very comfortable accessory to wear on all occasions, from the most elegant on a long dress to every day on a jacket or down jacket! It is a garment that will become inevitable especially in the colder months. Choose the color that best suits your loved one here.

We hope we have been of help and wish you a super romantic Valentine's Day