Women's spring jackets: 3 trendy models and how to combine them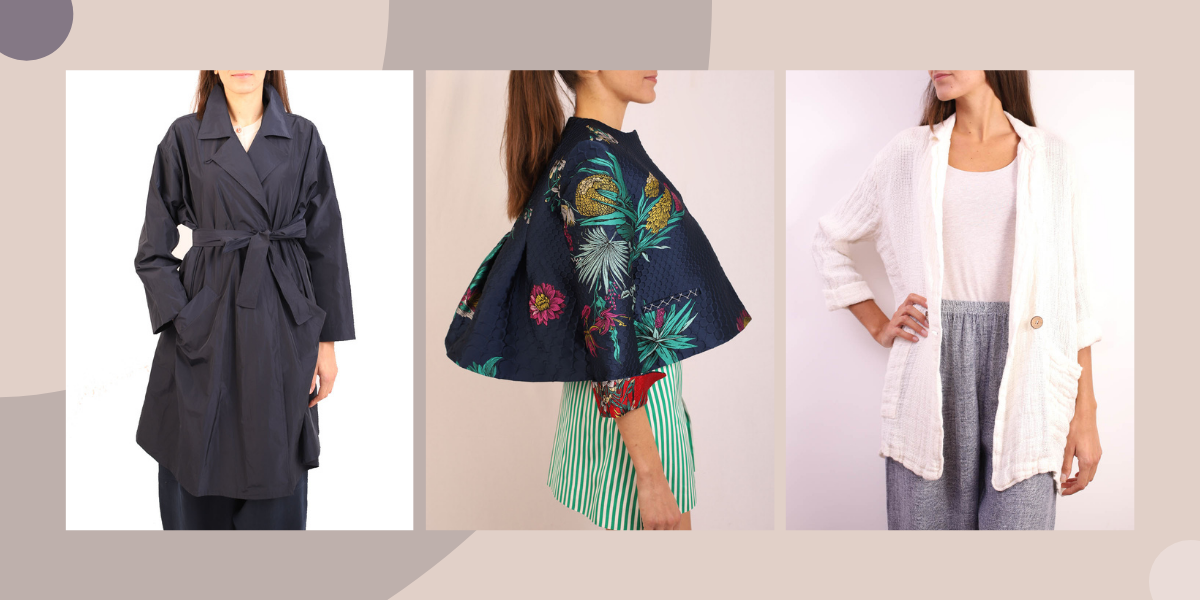 Women's spring jackets: 3 trendy models and how to combine them
Skirts, dresses, shirts with late spring we can finally wear the garments we like best and that highlight our femininity. Regardless of our outfit, however, there is an essential element that we cannot forget to always carry with us: the jacket.
Since women have very different physicalities, we have thought of three trendy models suitable for all kinds of silhouettes, to please all of us.
The trench coat, a timeless classic
There are few garments that we could have in our closet without being afraid that they might go out of style and the trench coat is one of them. Classic and iconic, the model is a must-have for every self-respecting fashion addicted. Ideal for both spring and summer, the trench coat can be chosen in neutral colors such as beige or white and in darker shades, such as black or blue.
This last color, elegant like few others, is perfect on the tailoring creation of Laboratorio Capri thanks also to the high quality of the fabric. A garment to have and to use both during the day and in the evening if necessary.
Blue trench coat by Laboratorio Capri
Furthermore, thanks to its wearability, the trench coat is suitable for all types of women, especially those with an hourglass body, since, thanks to the knotted belt, it will help accentuate curves by emphasizing the waist, generally narrower than the hips. and the breasts more prominent.
Bell jacket, for those who love to be noticed
The bell jackets are characterized by being slightly shorter, both in the bust and in the sleeves, adherent on the shoulders and wide at the waist. A garment therefore already particular in itself, excellent for livening up your style, giving it more character.
The bell model is perfect for women who have a pear-shaped body, that is, with a slim waist and more abundant hips. In fact, its extra width will help to balance the shapes, proportioning them optically.
Furthermore, for those who love to dare, we have chosen an option in jacquard fabric by Laboratorio Capri available in three unforgettable colors, combined with a floral pattern.
The first is in bright red with bright yellow details. The second shade is midnight blue with red sleeves and the third option is sunny yellow with blue elements.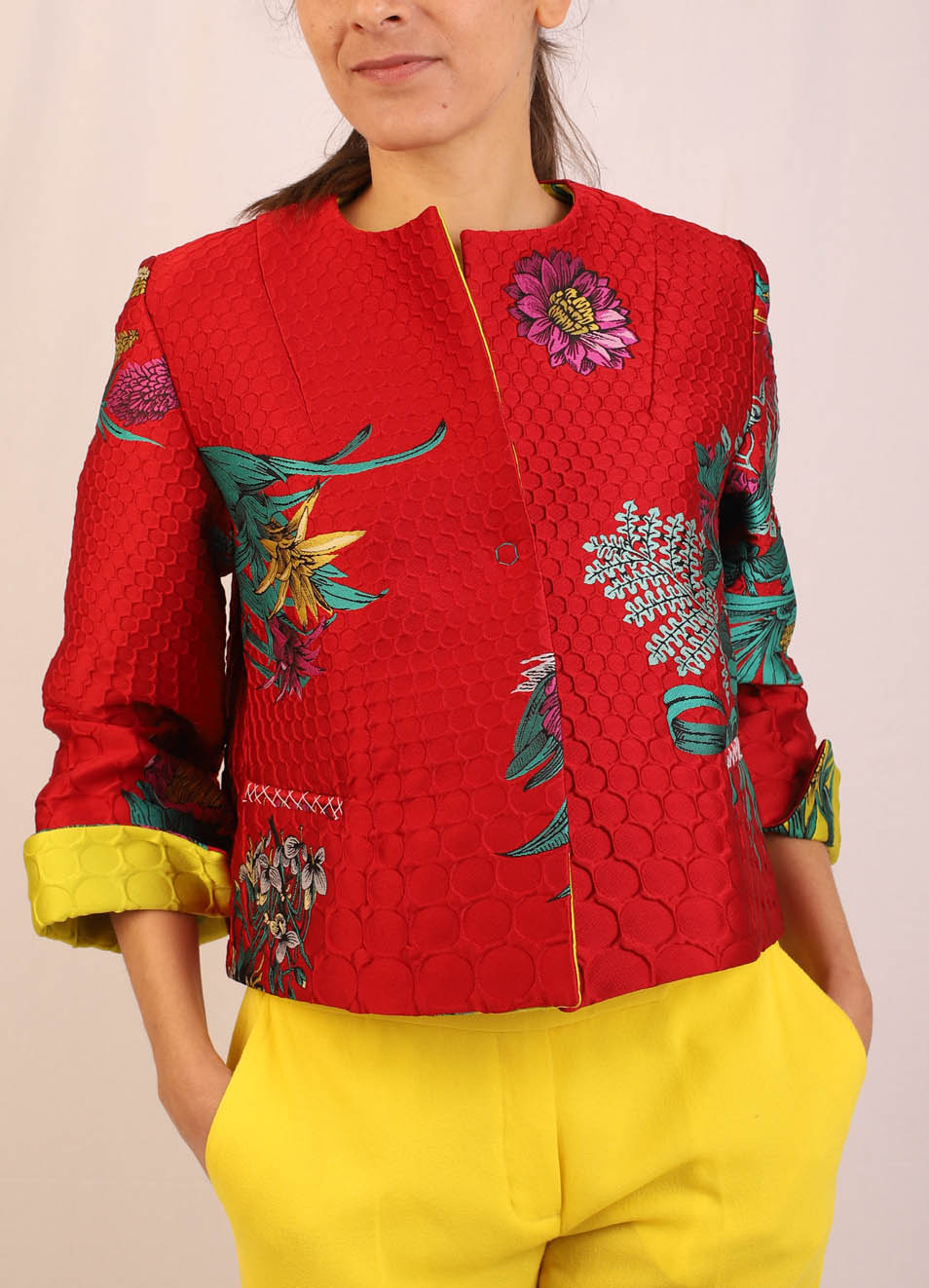 Capri Laboratorio Jackets
With this garment you can play with color contrasts, or tone down the tones by combining it with high-waisted jeans or white trousers. Finally, you can also opt for a tight-fitting miniskirt so as to highlight the maxi volume of the jacket.
Fitted model, for a casual look
Finally, we have thought of a minimal and basic choice suitable for milder days, that is a linen blazer jacket.
We were inspired by the creation of Linomania, a well-known brand from Positano that makes items in pure linen with an ancient manual loom processing. The oversized jacket can be worn both open and closed and its candid white color makes it perfect for any type of outfit.
In a fabric like linen, which falls softly on the hips, this jacket is mainly recommended for women with an apple-shaped body, who have more roundness on the belly.
Linomania jacket
In short, you can't think of a spring-like look without a nice jacket to wear. If you are curious to discover all our models (and more) take a look at our online shop, you will not regret it;)