Da Costanzo Capri, the Capri sandals that made history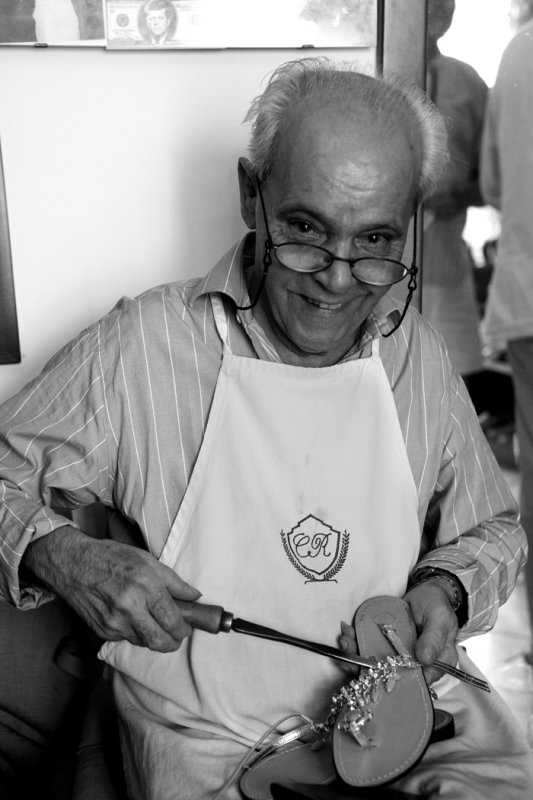 Da Costanzo Capri, the Capri sandals that made history

It was the 60s and a young Costanzo Ruocco, apprentice shoemaker and skilled craftsman decided to open his shop a few steps from the Piazzetta of Capri.

Costanzo had started this profession at the age of 5 after World War II when the survival of the families of the island was guaranteed only by fishing and local crafts. Over the years, his workshop gave numerous satisfactions, in fact he created customized sandals for the first lady Jacqueline Kennedy, for Sophia Loren, Clark Gable and many other Hollywood Olympians.

His skill, his good taste and his kindness allowed Costanzo to quickly become one of the most appreciated and respected artisans on the island of Capri.
Today the tradition of Capri sandals is carried on by his son Antonio who, thanks to the help of his partner Alvina, creates new basic and jewelery collections every year.

Sandals made in full respect of the ancient artisan tradition with excellent leathers and finished in every detail. His jewel sandals are true works of art, created with certified Swarovski and customizable on the basis of any color!
Da Costanzo Capri today still remains an obligatory stop for all those who love Italian shoes of taste and great quality.
It is possible to admire the creations and buy the original Capri sandals online by Da Costanzo in our shop by clicking here

In the photo: Costanzo Ruocco
Photo credit: Antonio Ruocco